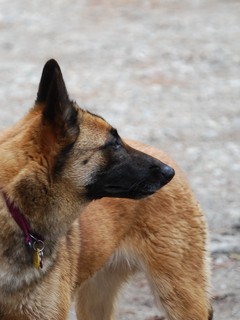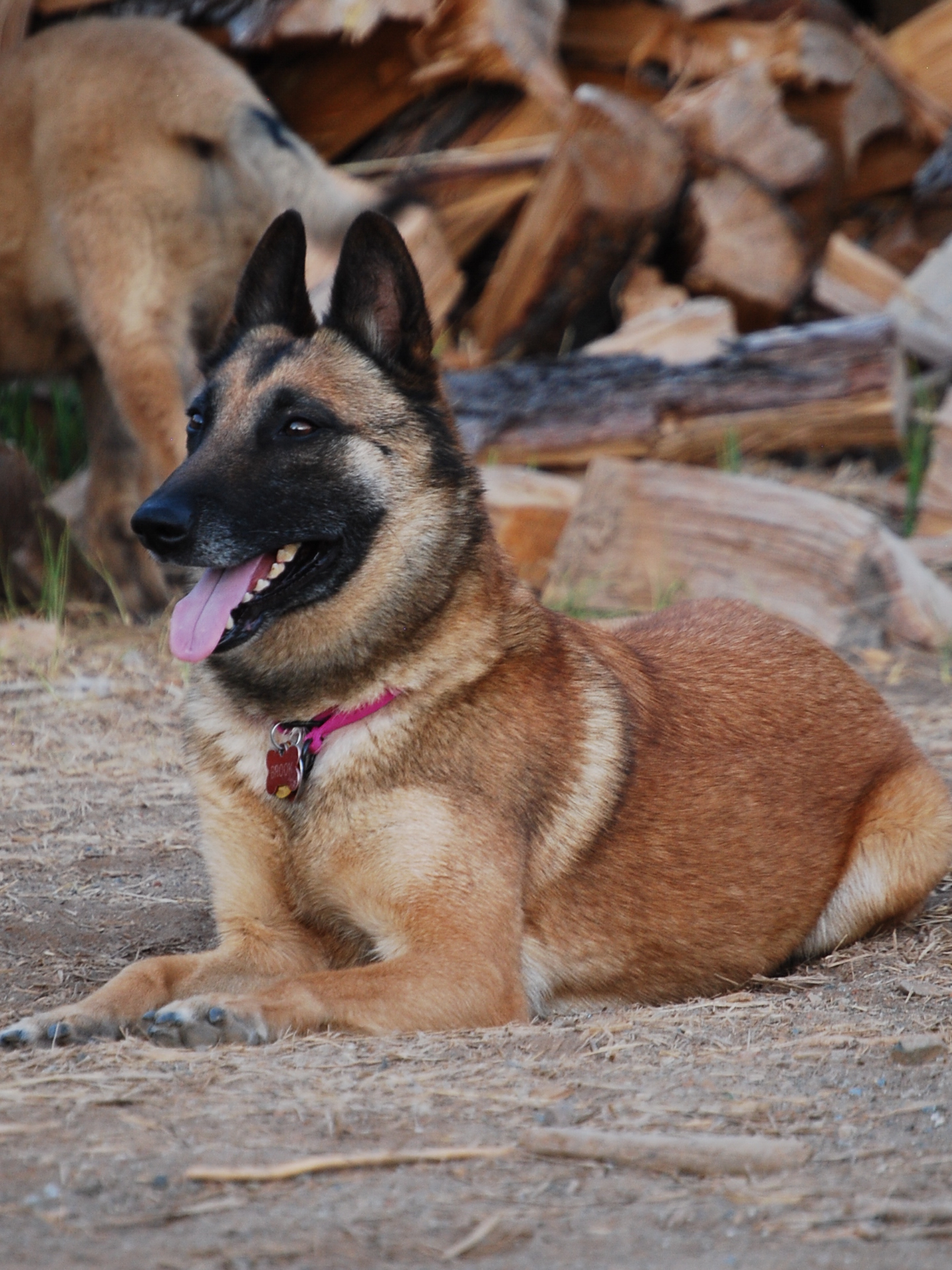 Temperament:
Brook has matured into my social butterfly.She adores my cats and frequently curls up with one to sleep. She does not react to small dogs or other small animals. She prefers her creature comforts & is the only Malinois I know that likes to sleep under the covers. Brook is my Alpha Bitch, and the one I would consider my best "family dog". Settles nicely in the house. Completely solid around livestock: including chickens.

Structure :
Brook is a 21 ½ " and 40 pounds. Square construction with a short back, Light Bone. Coat is Red with a slight overlay, a correct double coat. Ears are small and well placed.
Working Ability:
Brook is my agility nut, she just adores it. She starts whining before we get to practice in excitement. She has beautiful running contacts, and great distance work. She is food motivated, and the first dog I trained completely by Operant Conditioning. Tracking: She is the slowest tracking dog I have which is very nice for me! Obedience: She will do all the obedience exercises, but prefers Rally, where she gets more feedback from the handler. Herding: We are working hard together: I have bought her some sheep so we can practice more :)
Brooks Litters:

Brook has Produced a Tervuren in the Beer litter so she does carry the long hair gene. I have kept a Brook daughter to go on in my breeding program with , Hottie,I have also kept back three sons in co-own homes.
Brook is now retired and has earned her rightful place as queen of my bed. We'll still dabble in Sports but due to some injuries, nothing real serious. I am so pleased with how her Kids are coming along.