Q'owboy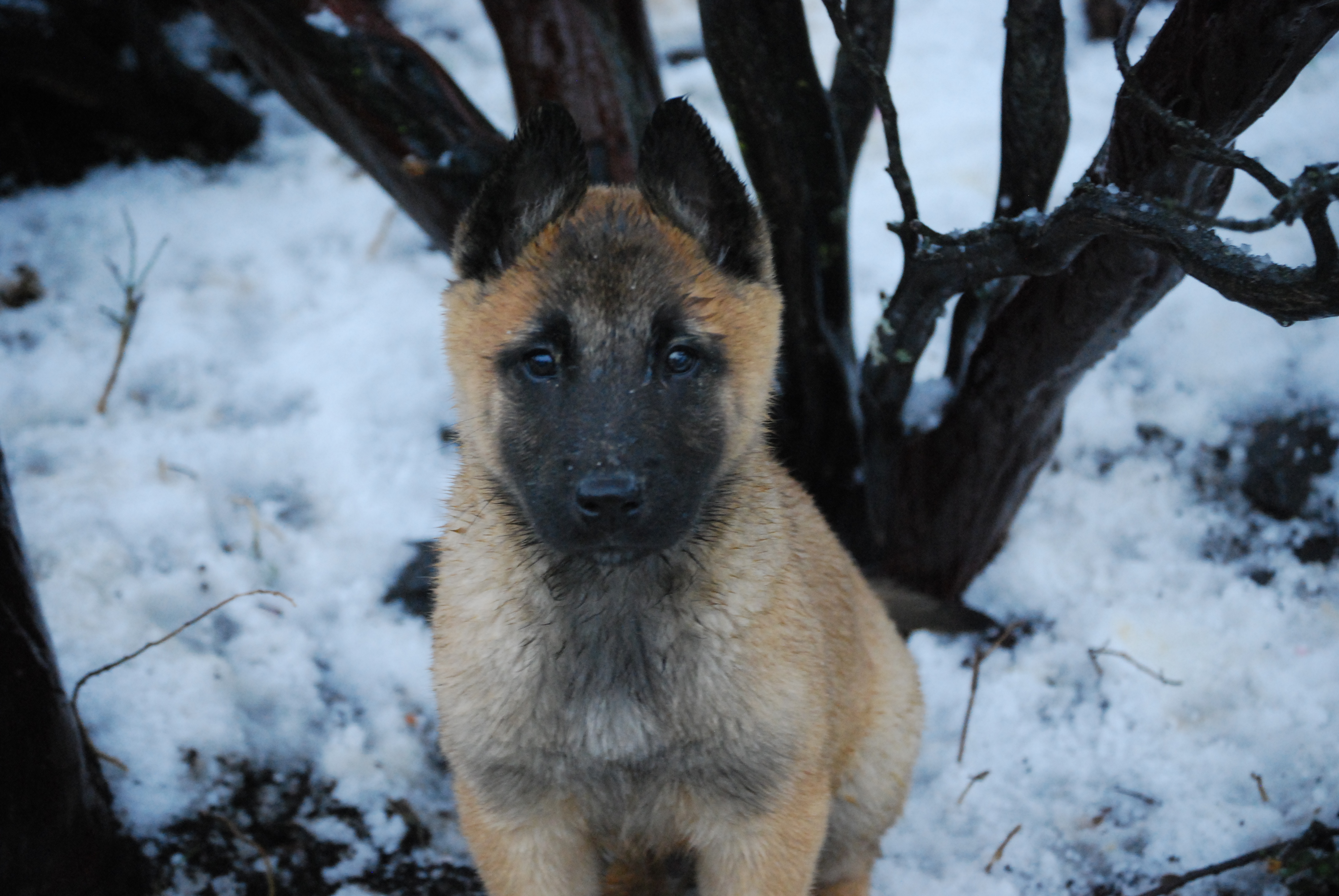 Q'owboy was the pick male between O'neill and Cameo's Ice litter
O'owboy has been living here at Element but will be going to Australia to be a stud dog for Lynda Trotter at Belgenbeau


Temperament:
Q'owboy is a very sweet, sweet boy that is really into his handler, mostly indifferent to strangers. He really loves his family and is the kind of dog that likes to sleep with one foot on you at all times. His Tail is going the whole time. I call him my Shadow. Q'owboy gets along very well with females, does not get along with my dominant male. Gets along very well with my small dogs and cats.

Structure :
Q'owboy is a 24" and 50 pounds. Compact, square construction, Medium/Heavy Bone. Coat is fawn and very full/slightly open. Very weather resistant, hard to even get him wet for a bath. Ears are medium sized and well placed. Mask has bled through under the eye, but it gives him a very soft sweet expression. Shoulders to die for, you should see this boy move :)
Working ability:
No environmental issues.Very Food orientated, will do anything for food rewards. Lives to please his handler. Very toy Motivated like his momma. I have worked him on sheep a couple of times and he has O'neill's famous herding talent and a general kindness to stock. He knows most of the agility equipment except for the weave poles. Basic Obedience.

I'm excited to have this boy go to Australia and contribute to the limited gene pool there. I have collected Q'owboy for possible use here at Element in the future