Monday Feb 22nd~ One week to go!

Took Cam into my Vet to for a head count X-ray. I figure I want to KNOW if there is a big puppy in there that might cause problems, We saw 7 for sure, maybe 8. They are tucked under her rib cage, so it was a bit hard to tell. Bought the rick Rack for the collars. Puppy room is all set, and she is sleeping there at night.

24th- Pics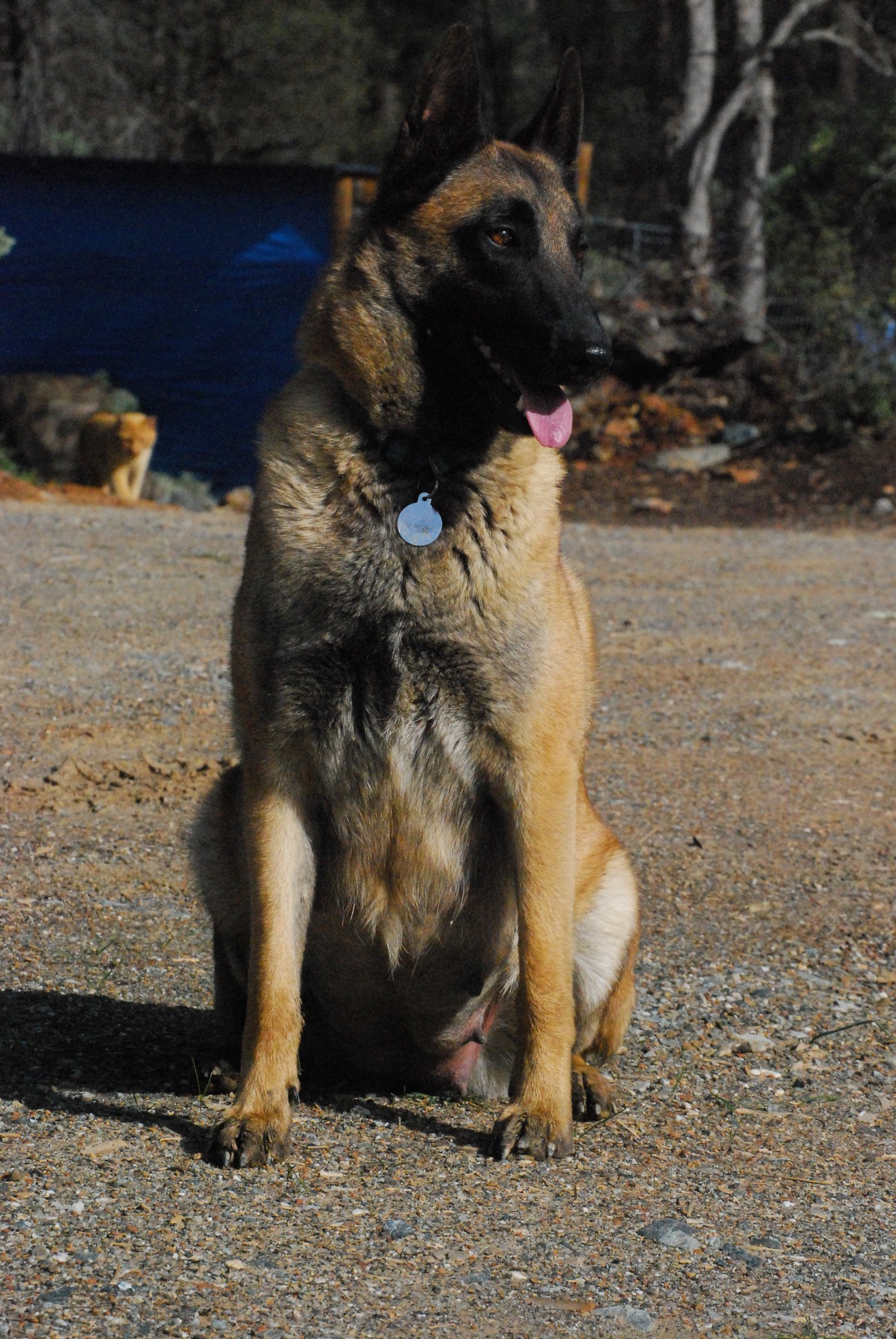 I love this Photo~ Momma enjoying the sun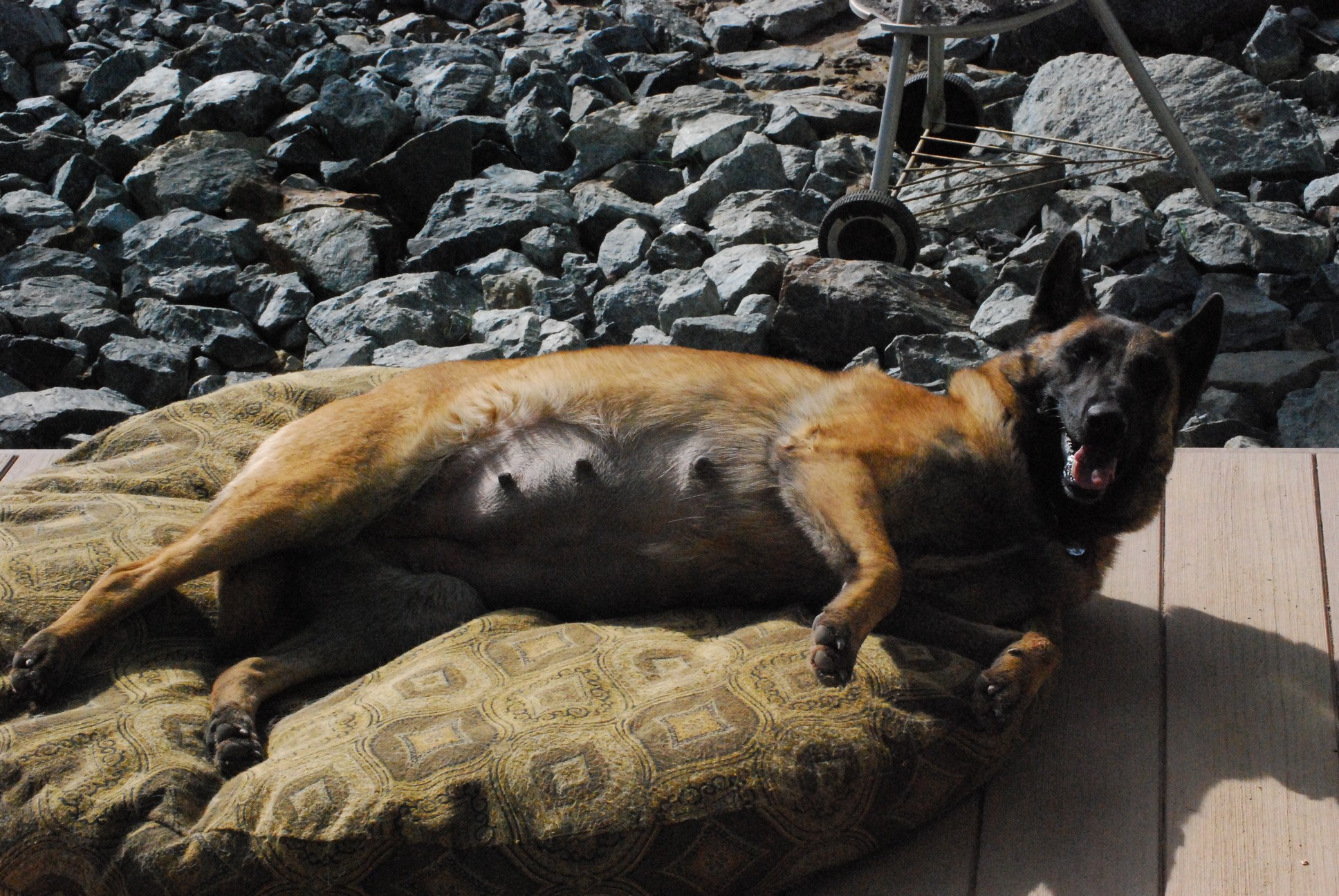 Feb 26th

Had a bit of a scare last night, Cami went into the first stages of labor, and heck, it was just TOO SOON! Several frantic phone calls to Dr. Lopate ( My Hero!). Went and got meds to stop the labor. Had a ultrasound this morning, pups are doing just fine! Pics of the babies!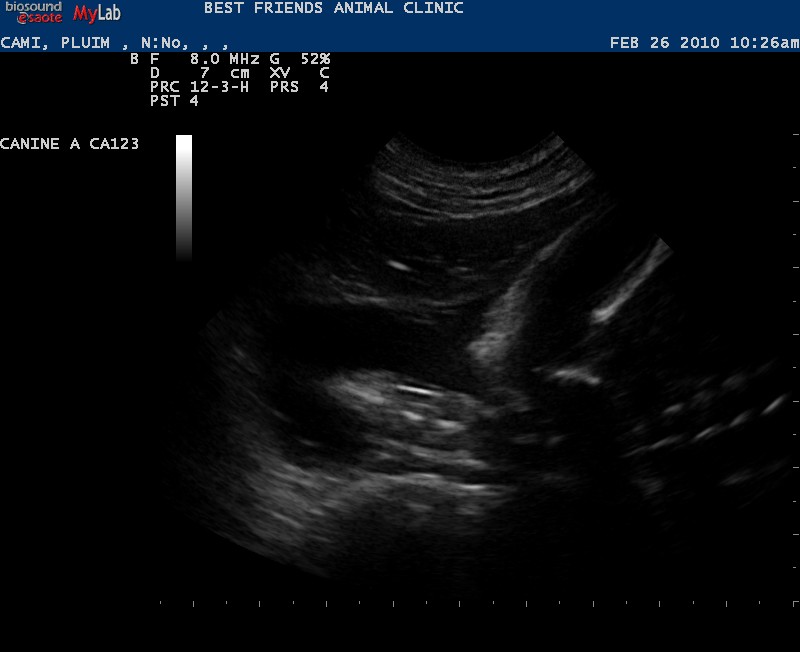 March 1/2

Babies are born! (you will have to forgive me, I forgot my notes at home I will have to update the times.).Pretty easy for the first 4 pups they came out one after the other; boy, boy, girl, boy, then she took a 2 hour brake. After about 2:15 I gave her an oxytocin injection. Had to do an exam & I could feel squirmy feet. He was a stuck little man! Called Dr Cheryl ( have I mentioned she is my hero!) She walked me through helping him into the world. Shortly after that, the other 2 popped out, so Boy, girl, boy. Total tally 5 bouncy boys, 2 lovey ladies!

here are Pics!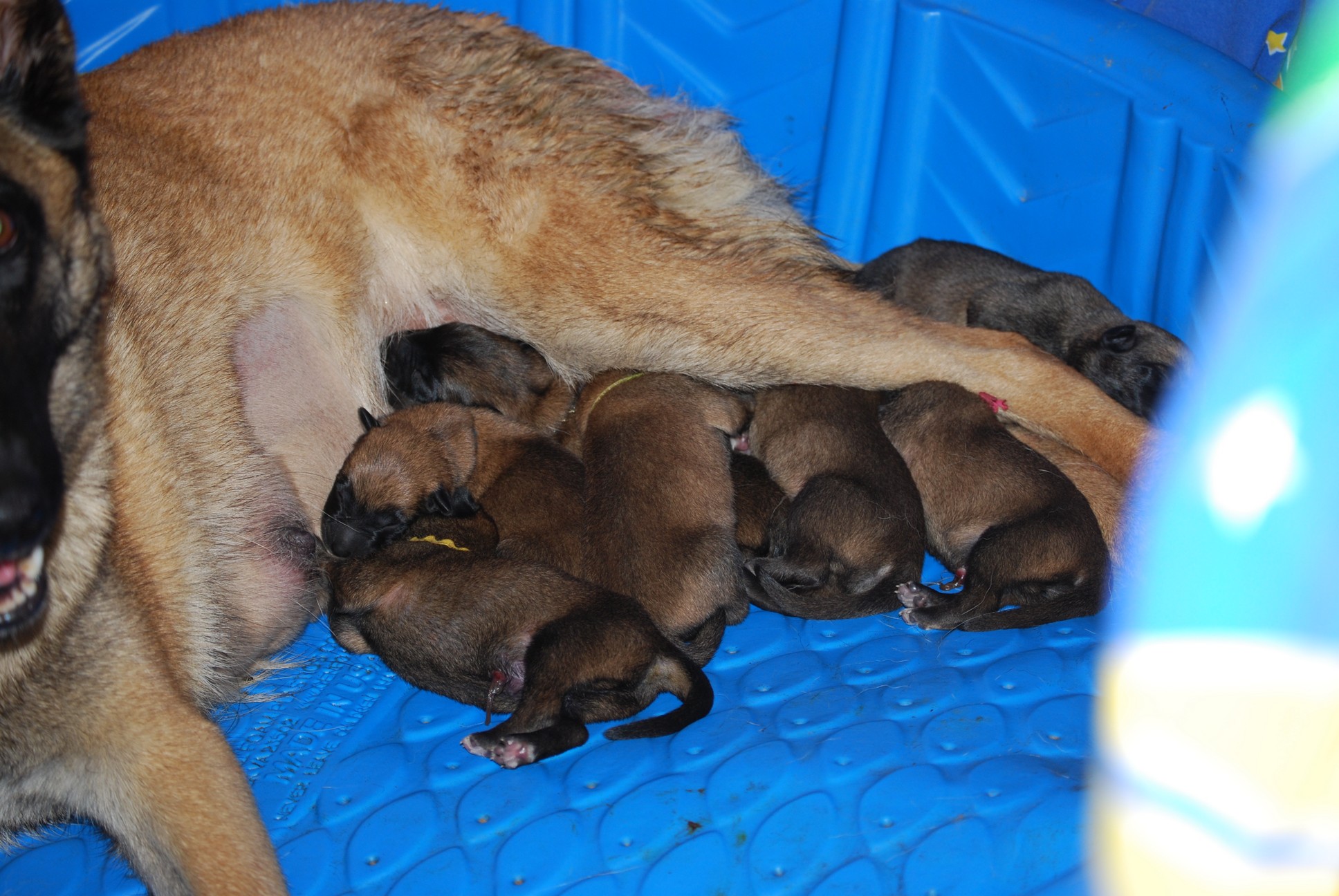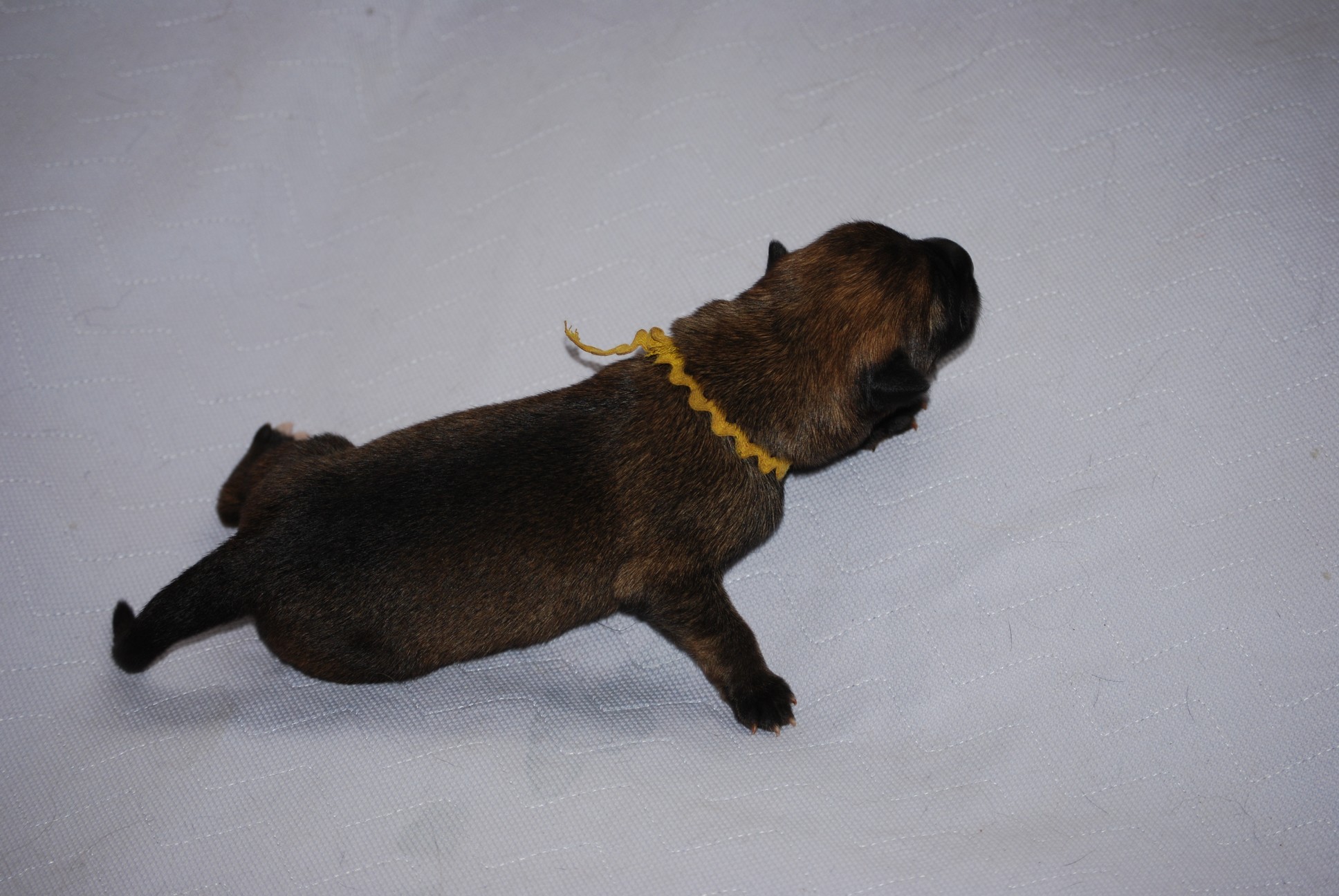 Yellow boy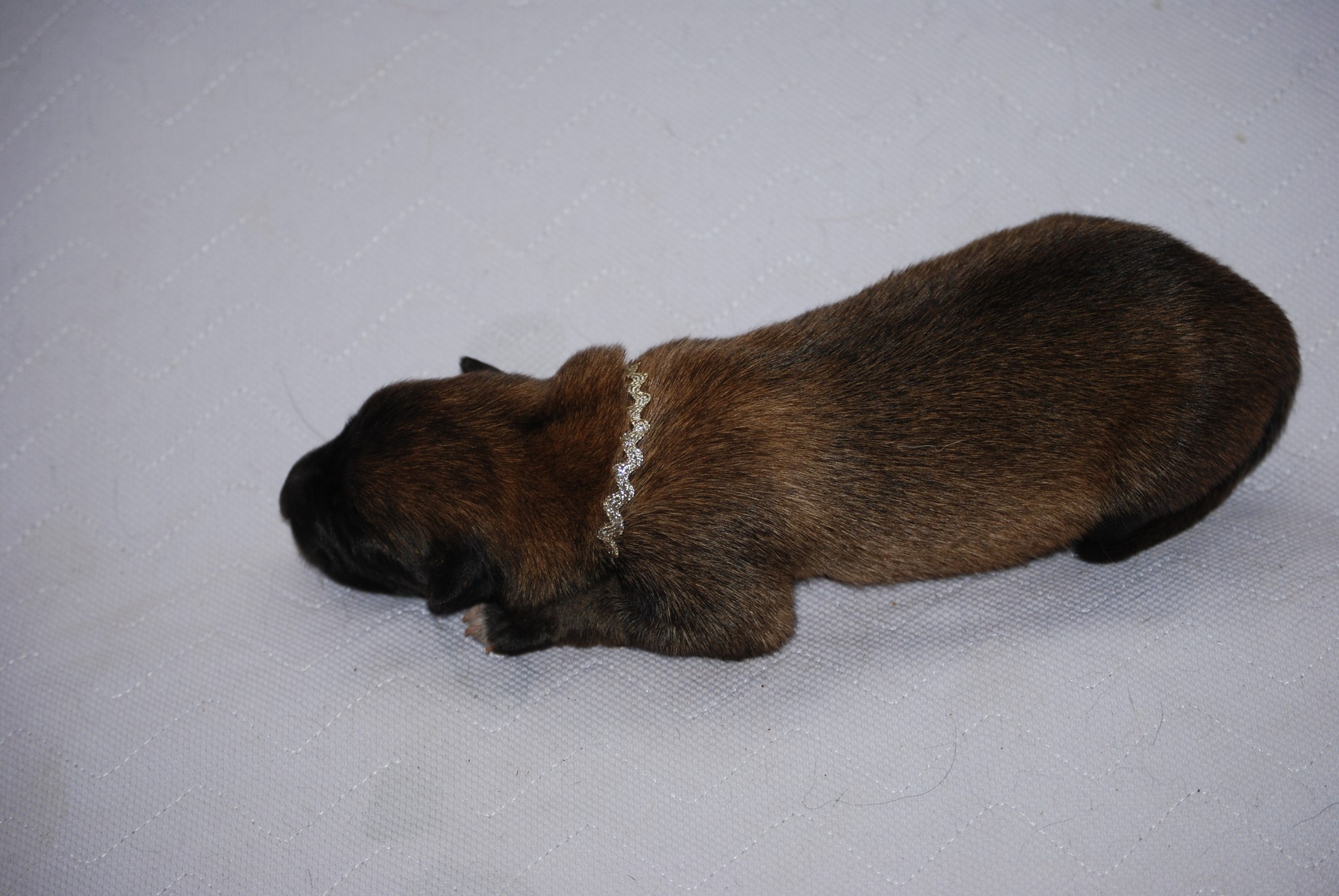 Silver Boy
More pics to come :) I am going home to sleep!

March 4th~ Started the ENS last night. If you would like to read about that Click here. Some casual observation from me is they are puppies that like to move! I Tend to Read a lot of Books this time of Year & if you do the same, here are some book I really like & can suggest to you before the pups come home

1 ANOTHER PIECE OF THE PUZZLE: PUPPY DEVELOPMENT By Pat Hastings.

2 BUILDING BLOCKS FOR PERFORMANCE by Bobbie Anderson

3. PURELY POSITIVE TRAINING: COMPANION TO COMPETITION by Sheila Booth

Sheila Also co-wrote another book I like a Lot

4. SCHUTZHUND OBEDIENCE - TRAINING IN DRIVE

3-06-10 4 day old photos~
Pile of kids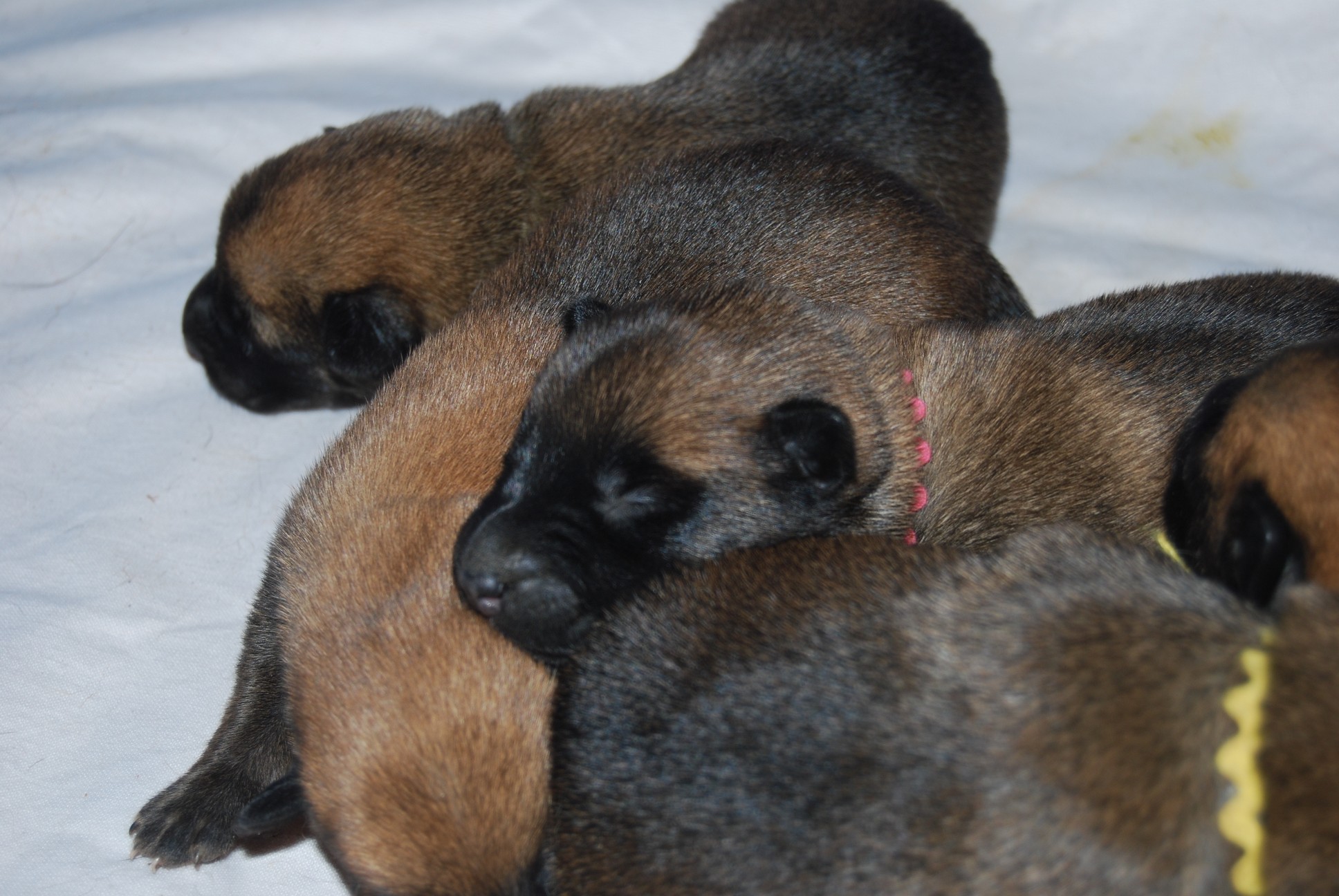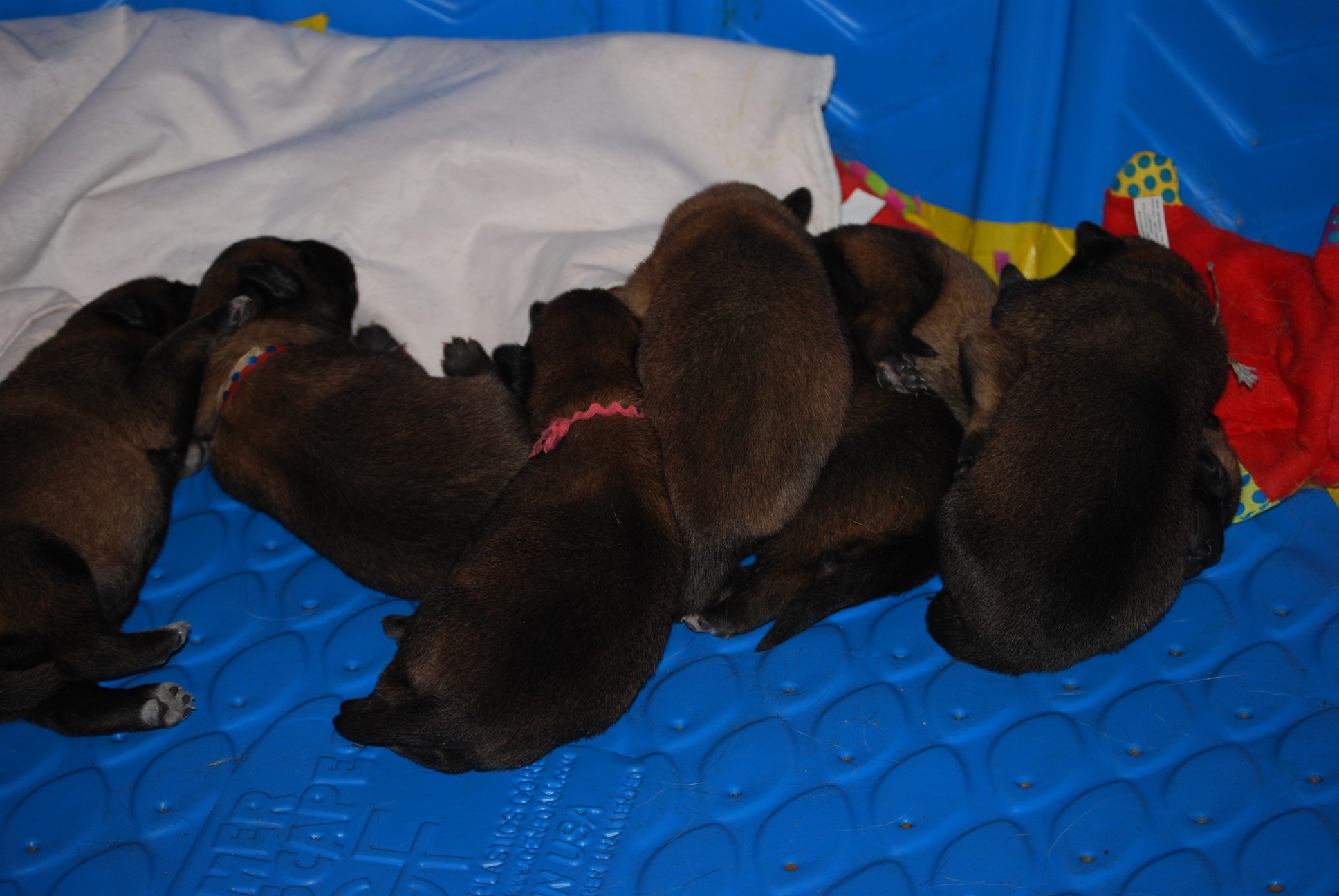 Not a whole lot to do at thins stage, besides handle them and the ENS. I really made an attempt to get individual pics today, but Momma dog was having none of me separating her puppies away from her. She went back and forth from her box to where I had them on the couch. When I have someone to help me get photos I'll get individuals.

Starting to see some change in color, there might be a couple that are lighter then I previously thought, but most will be dark I think. Dark blue boy, Green girl and Yellow boy are lighter then the others.