3-1-10 Babies are here! 5 males, 2 females. Please see the diary page below for more info.

O'neill at age 6~Photo Catherine Shields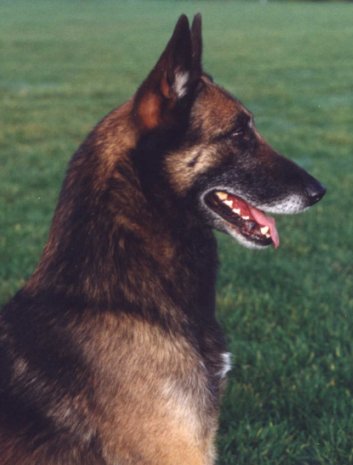 Belgian and (AKC) American Champion
O'Neill van Balderlo
CQN HS JHD TDI CGC (s.92 B & s.93 T)
2000 ABMC National show - Best Veteran dog and AOM
DOB 2-12-90~ 9-8-2004

I am so excited to be able to use O'neill in My Breeding Program, And I cannot Thank Catherine Sheilds at Carousel enough for the opportunity. O'neill is a very exciting dog for me as he has a very old pedigree that is very hard to find these days. (From the Carousel Website) "O'Neill had 3 litters in the United States, Trew Bleue's "Music" litter (10-95), Roulet's "Casino" litter (6-96), and Carousel's "Rumor" litter (8-97). O'Neill's litters have produced - A Best in Specialty winner, the first Herding Champion Malinois, the first Dual Ch Malinois and the first and as of May 2009 6 yrs later still the only Champion Tracking and VST Malinois. O'Neill has produced multiple dogs with Breed Ch, Agility titled, Herding titled, Tracking Titled, obed titled and over all wonderful companions" Oneill Grand-kids are also very talented, including a CH. OTCH.

O'neill Needs no introduction to herding enthusiasts. Their are 5 Dual Champion Herding Malinois in the United States~ One is an O'neill son, One is an O'neill Daughter, one is a O'neill Granddaughter and the 4th is an Oneill descendant. O'neill's youngest litter is now 12 years old, and Thanks to Frozen semen, we are just thrilled have some O'neill kids!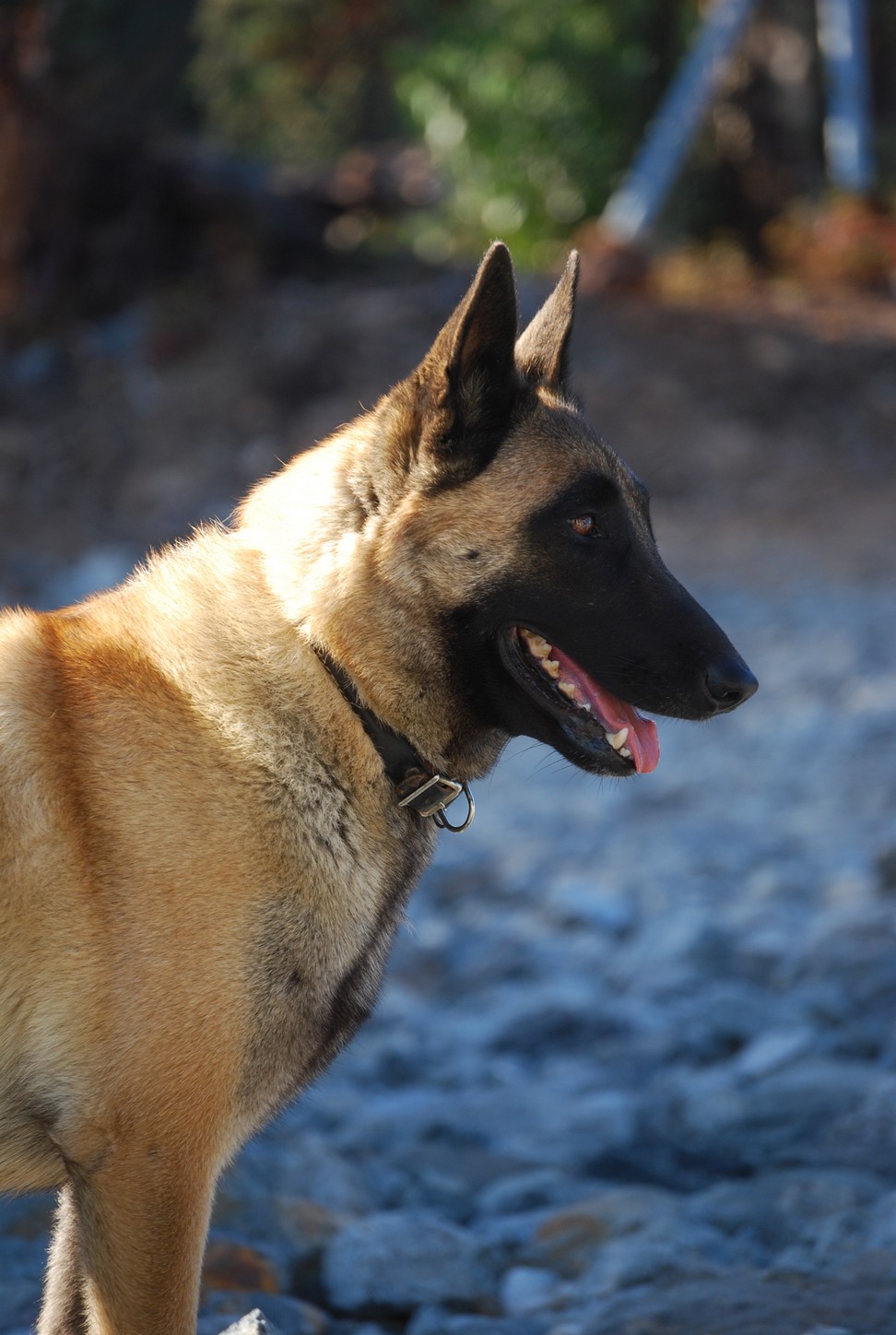 BOSS GCH. Belgenbeau Bryscar Cameo,OB2, BH,RN AD,TT, CGC

2009 ABMC Speciality Reserve Winners Bitch

BOSS at the 2009 Eukanuba

10/31/11 Litter update:
This litter was a pretty severe outcross. I did get some softening of Cami's temperament which I was looking for. Three of the pups really got O'neill's outstanding herding drive.~Just a general kindness to the stock. I did keep a male from this litter that I can hopefully ad into my breeding program at some point with my Brook kids for linebreeding on O'neill. One of the bitches in this litter is reactive to pressure from Dogs and people. Both of the bitches in this litter are spayed.
The Boys:

Element's Trew Ice Age, PT, HSAs, STDs

Ch. Element's Iced over at Belgenbeau

Element's Ice Goofy, CDX, BH, IPO1, Mondio Ob2

The Girls
Element's Iced Coffee, NA NAJ NW1, Certified Water Contamination Dog