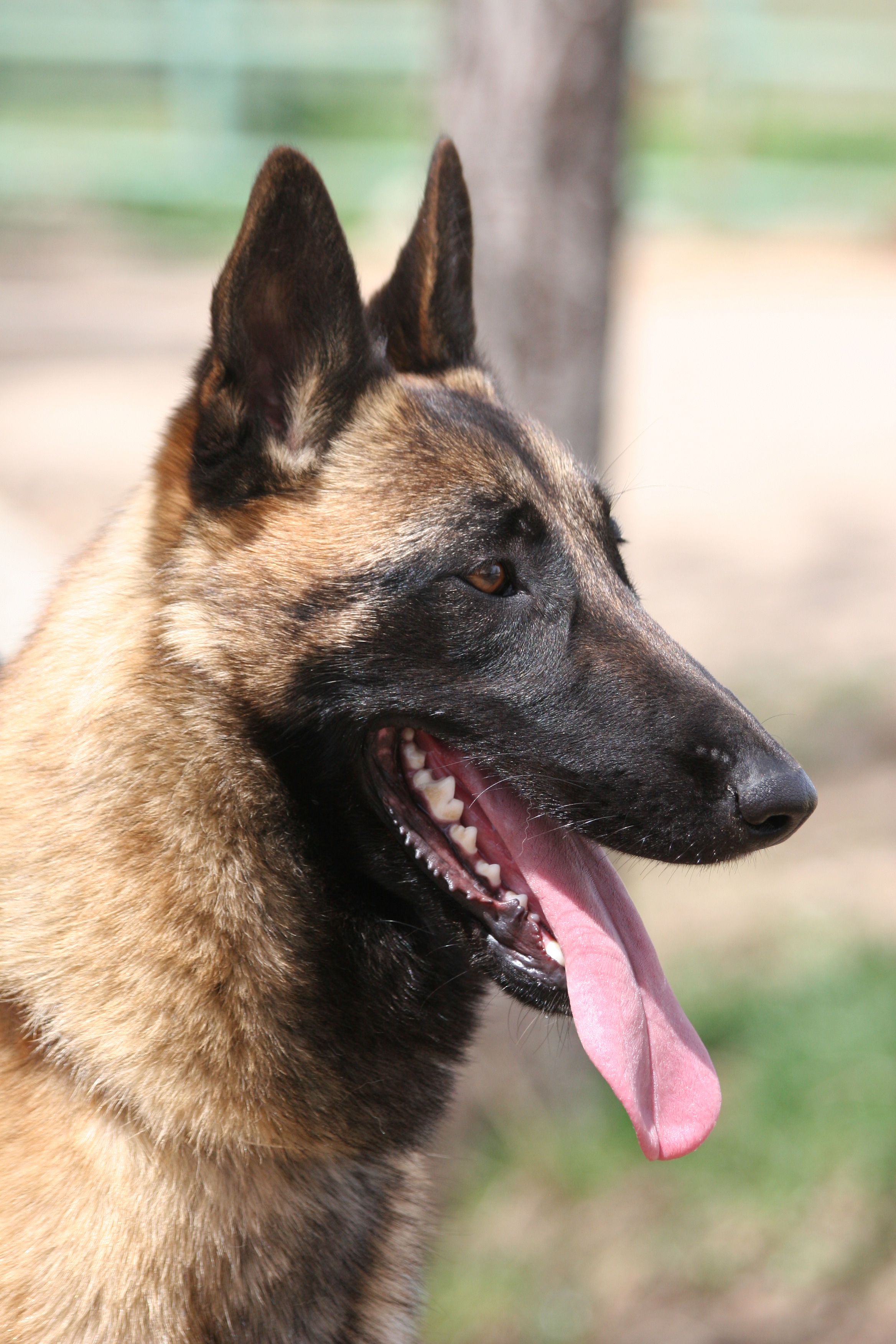 I have decided to place Mojo in a Co-own home. He must go to someone in Northern Califorina/ Northern Nevada. Mojo is a really great dog and I am in no hurry to place him. This boy has a lot of talent and need someone that can put more time into his training then I have to give right now. He is a great obedience dog and has a very flashy style. Will work all day long for praise and/or food. Started in Agility and has no fear of any obstacles, been trained with 2 on 2 off on Contacts. Started on sheep and with a month of training could easily go into the started class. Intense tracking dog, has a very deep nose. I've done a lot of sport work with this boy and he is ready to go onto the next level. He is a VERY high energy dog and needs work. Adores kids and small dogs. Likes cats as long as they do not run. Spooky cats are not good for Mo,He would chase. I have decided to place Mo because as he and my other Male Sid have matured, they are starting to butt heads. I like them both too much to try and segregate my house. I also do not want to waste his talent, I know he can go on and do great things for someone. House dog, adores my girl dogs. Loves "his" person. Very Protective of house and car, Stable, Stable, Stable boy. Looking for a home that will take him on in sports. Would like him to stay intact and within a 3 hour radius from me. He really would like to go to a working home, I would be willing to place in an VERY active household/Running partner situation. Again, I am in no hurry to place, I'll wait for the right situation for my boy. Please email me if you feel you would be a good match for my Mo. He is not "for sale" this is a placement situation for the right person.
"Mojo" Comes from Vanrusselhof Kennels in Australia. Many Thanks to Amanda for letting the little(big) man come over! Mojo has a very exciting pedigree for me, he is a 1/2 brother to Cami, through AUST/DKBR/DK CH Bryan Vom Haus Mecki IPO3 SchH3 and his mom, AUS ICH. Belgenbeau Be Zed Zara is a littermate to Cami's Mother.Currently in training for Obedience, he starts agility in August of 2010. Tracking, Herding and Obedience will be my main goals with Mojo. Mojo finished his Ch under Skip Stanbridge, Breeder Judge.

Structure: Mojo stands 26 " at the shoulder, so the top of the standard. Large Bone. Beautiful front and rear. Slightly long in the back, beautiful moving dog. Parallel Planes. Overall a lovely pleasing male.
Temperament: Absolutely stable. Adores children including toddlers. Can be a bit much with Cats & excitable with livestock. Dominant with other intact male dogs. High prey and pack drive. Extremely respectful of me, indifferent to other handlers.
Working ability: Toy and prey motivated. Adores obedience work, can handle repetitious work . Works greatly for praise. Very into his handler. Calm on the sleeve, no thrashing. Intense with the decoy with defense work. Intense tracking dog, deep nose. Agility: working on running contacts. Expect to start trials in fall 2012.
Mojo is standing at stud to approved bitches.
Females must have a current CERF, OFA Hips/Elbows and a normal OFA cardiac clearance.
Mojo does carry the Long Hair gene (Terveren)
Mojo Litters

I
.